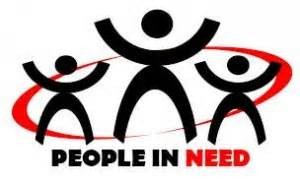 People in Need Worldwide (PIN) maybe a small charity but it has a great reputation for getting things done.
100% of all donations arrive safely at the projects. The volunteers receive no payment and fund their own expenses. So if you have ever seen appalling situation and have wondered if you could help but have never known if your money was used wisely then read on …..
Each year Danny and Joe choose a project to work with. They raise the money themselves with the help of the people around them, they then travel to the project and complete it and return knowing that the original plan was followed and the right people received the help they needed. All the projects remain the property of PIN as Danny and Joe know that donated goods can be sold on for profit or abused in some way.
"We can't put everything right………………. but we can try our best to do what we can to improve situations."
Together we can make a difference, the world can really be a better place.
The following video was taken in the village of Mānāstirea. The bicycle was donated to a child in the village.
Our project for this year was to equip another school for children with special needs in the city of Bacau with a Snoezelen.
The project will see a complete renovation of the old out buildings to become a home for abandoned and orphaned children.

As Charity workers we give our time and labour free of charge, but we need to raise money to help provide the building materials.

To Find Out more Click Here

We are always looking for volunteers; to see how you can Get involved Click Here

Every penny helps; so if you wish to Donate Click Here. Thank You.